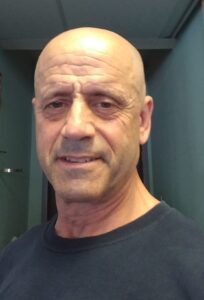 Here at Martial Way Self-Defense Center we offer a variety of programs for all ages, experience level and active, we have a program for you. All aspects of our school are arranged to build a balanced relationship of trust and respect with our students, and an atmosphere in which anyone can feel comfortable. If you are ready to feel great, become disciplined, focused, confident, and alive, schedule a visit and come in and see us. Our doors are open.
For Adults: We want to inspire you to challenge yourself to reach a level of fitness, focus, and skill that you never though possible. Our Kempo Combatives program blends traditional methods with functional fitness training, practical self-defense techniques, and advanced tactical awareness skills. Our Brazilian Jiu Jitsu program offers a supportive, low-key entry into the sport of BJJ, whether for exercise, fun, or competition.
For Children: We want to help your children develop the skills, mindset, and physical confidence to help them live a quality life. We offer specifically designed programs for seven different age and ability levels, so that every child receives the right blend of challenge and support.
WE DO NOT GUARANTEE EVERYONE A BLACK BELT!
There has been a trend in recent years for martial arts schools to use the black belt as a marketing tool. Every student, regardless of age or ability, is told that they can and will earn a black belt. (Usually, they earn it primarily by paying a higher tuition.) This is not the case at Martial Way. We run a school that is inclusive of all ages and abilities, while still maintaining a high standard for our black belt rank. We value all of our students, and we take pride in teaching beginner classes that are truly "beginner-friendly." Our students train in a safe, fun, and supportive environment. We believe that there is a place for everyone in the martial arts. However, there is not necessarily a black belt for everyone. Our classes are taught by certified black belt instructors, who care about their students and conduct themselves accordingly. They help students to learn and to improve themselves through positive support and encouragement, not through intimidation. Please feel free to ask your instructor any questions that will assist in your decision to make our studio your place to train.
Come and join our family and remember…teaching and helping you is the reason we are here.